Forget the Naughty or Nice list. At this time of year, there's only one list that BarChick cares about, and it's filled with the best bars in the world. That's right, the World's 50 Best Bar list has finally been announced (at one hell of a party hosted in London), and for the second year in a row, the best bar in the world can be found in BarChick's home town. HELL YEAH!
1. Connaught Bar
London, UK
Sparkly touches, marble trim and an deco vibe. What more would you expect from the Number 1 in the World's 50 Best Bars list for the second year running? BOOM! It's all in the details at this Mayfair bar. From a complimentary drink as soon as you settle down to the lacquered trolley and homemade bitters that give the drinks some unusual twists. Here its all about the Martinis. Watch how they've perfected the long pour - while your jaw falls, they don't even spill a drop. We're in. 
2. Tayēr + Elementary
London, UK
We can't remember a time before Tayēr & Elementary wasn't ruling the awards lists in the drinks biz. This place and its co-founders have more gongs than Meryl Streep, and it's no surprise why. Tayēr + Elementary is two bars in one. At the front of the venue, lead by Alex Kratena, is Elementary, a bright and chilled all-day bar churning out bottomless coffee and light lunches through the day, and killer drinks on draught to give you a different kinda buzz in the evening. Meanwhile out the back in Tayēr where Monica Berg runs the roost, it's all about experimental cocktails with a daily changing menu of kick-ass drinks. 
3. Paradiso
Barcelona, Spain
Cocktails hidden within a pastrami shop? Yeah, that works for us. You've gotta head through a freezer door to discover what Giacomo Giannotti and team have for you at Paradiso. But don't worry. A warm reception is waiting once you're in. You think their entrance is wild? Just wait til you see the cocktails these guys shake up. We're talking some pretty remarkable presentation and some epic modern techniques. Cocktail in a giant monkey head? Bring it on.
4. The Clumsies
Athens, Greece
You've seen the Acropolis, now it's time for a drink. If you don't wanna be surrounded by obnoxious tourists, The Clumsies is the place to hit. This multi-award winning bar is a city hotspot, beloved by locals. Whether you're here for the cocktails or that all-day drinking vibe, it'll only take one visit to see why it's a high flyer on this list year after year.
5. Florería Atlántico
Buenos Aires, Argentina
Nondescript door? Check. Hidden location beneath a shop. Yup (a florist, FYI). A fave of locals and cocktail tourists alike? You betcha. This lively speakeasy bar in the Argentinian capital is a hub of vibrancy and epic cocktails. If you love your drinks to celebrate the melting pot of society, you're gonna love this place. They've taken the cocktail culture of American bartenders, the British and Dutch love of gin and genever, the wines of the European mainland and plenty of the treasures Argentina itself is known for to make Florería a real love letter to Argentina. No wonder it's placed as The Best Bar in South America for a second year running.
6. Licorería Limantour
Mexico City, Mexico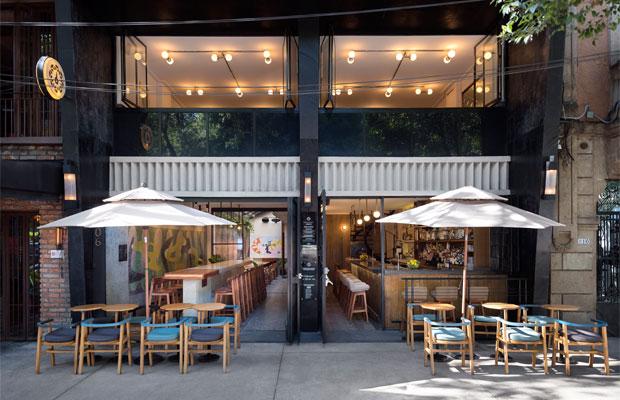 There aren't many party bars that have the ability to make you feel at home if you just want a quiet one, but this bar in Mexico City has nailed it. Their drinks are inventive but familiar - great if you love the art of mixology while also not wanting to stray far from your usual tastes. As Mexican bars go, this one has been a pioneer of the cocktail scene since it opened in 2011, and it's continues to make waves a decade on.
7. Coa
Hong Kong, China
With 200 bottles of kick-ass agave spirits on their back bar, this is the Hong Kong bar to hit up if you love tequila and mezcal - and we do. It's the largest agave collection in the city - the place is even named after the machete-like tool used for harvesting agave. They've got plenty of agave-based cocktails on the menu (obvs) in this candle-lit industrial-style space, but if you're only heading here for one, you've gotta order the grapefruit-spiked mezcal and tequila blend, La Paloma de Oaxaca. This is the only cocktail that has been on the list since the bar opened, and any serve that can go the distance with a menu is a serve for us.
8. El Copitas
St Petersberg, Russia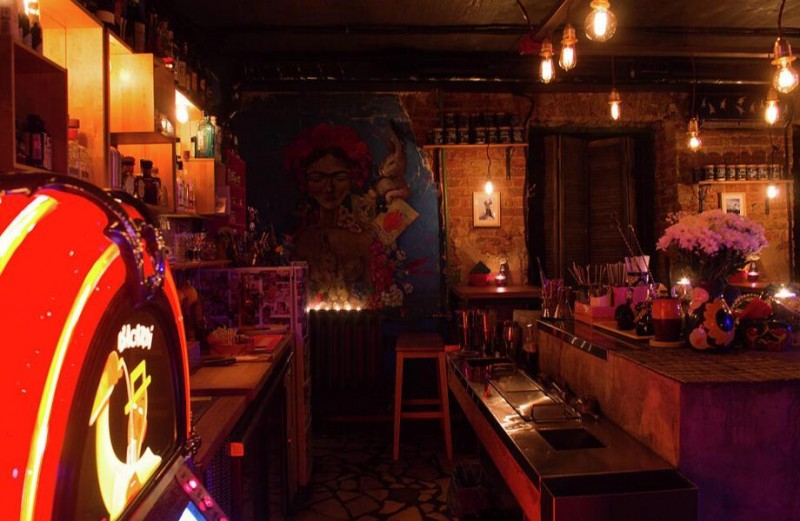 Expect the unexpected at this Russian bar. For starters, vodka ain't the soup de jour. It's mezcal. And a f*ck load of it. These guys are pioneers when it comes to the Eastern European agave scene. Mezcal wasn't even "officially" on the Russian market when they opened back in 2015. Bold move. Now El Copitas is the place to come if you want a dose of that Mexican life with the largest collection of tequila and mezcal in southeastern Europe.
9. Jigger & Pony
Singapore, Singapore
Jigger and Pony have hospitality nailed, and they're all about the attention to the little things. If you've been here before, the bar team will remember your name, your favourite drink, your birthday and your water glass will never be empty. Their mantra is to make sure the customer is happier when they leave than when they came in. This is the kinda approach BarChick loves, and looks like the 50 Best Bars judges agree with us. This is V2 of a bar that's regularly named as one of Asia's top cocktail haunts. It's sleek and sexy - mahogany, velvet swivel chairs and booths for when you want to get cosy. What a bar!
10. Katana Kitten
New York, U.S.A
There aren't many bars that can say they're named after a Samurai sword and a member of the feline family, but that's not the only thing that makes this New York bar so unique. This Japanese-inspired American dive bar is famed for its Highballs and Boiler Makers - keep it authentic and go for the Toki Highball made with Toki Japanese whisky, lemon oil and koume, and chase it with the Ichi-mas Boilermaker - a combo of Japanese Sapporo beer and Toki whisky.