When you're seeking the perfect partner for your whisky, a sidekick for your tequila and the soulmate for your rum, we've got just the tonic (and soda, lemonade, ginger ale, cola and botanical blend...)
Gin
Gin & Tonic. It's not called the "Perfect Serve" for nothing. It's the nation's favourite spirit + mixer combo and how ya make it is as personal to you as that diary you kept during those tricky teenage years. As much as the gin you pick is really important (and what dya know, we've rounded up our 20 favourites for you right here), your choice of tonic is equally vital. Here are three of our faves. 
We're big fans of the twin duo that created these premium mixers, cos these bad-ass babes know how to twin a tonic with your fave spirit. They've nailed the classic Indian Tonic water, but their flavoured twists are what get us revved up. From Cucumber & Watermelon to Pomegranate & Basil, these delicate, refined tonics will take your G&T up a level.
These guys bring a contemporary edge to their mixers, which make them as good a partner for your gin as Kate is to Wills. They're light, they're sophisticated, and they're a fave of many a bartender. If you like your gins juniper heavy, pluck for their Bitter Orange & Elderflower expression, or if your gin choice sways more to the citrus, you'll dig the Grapefruit & Rosemary.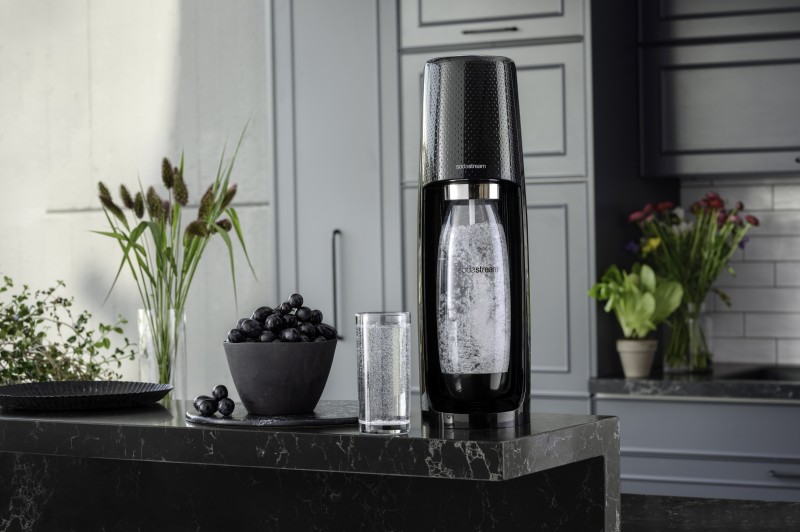 At the beginning of lockdown, it wasn't bog roll we were worried about running low on. It was tonic. So we got down with a SodaStream so we could have an endless, err, stream of the essential stuff. With a base of London's finest tap water, a couple of presses to give it some sparkle and a measure of tonic syrup, we brought bottomless tonic to our crib. Lockdown = saved.
Vodka
V is for vodka and versatile, baby. If you're not a regular rider of the vodka train, this will have you jumping on board. Toot toot. Now it's time to mix it up. You can pretty much add anything to this neutral spirit, but this is how we like it:
We love what Luscombe do with their mixers. They keep it true to their Devon routes and use local produce where they can. Obviously, the lemon part of this juicy, cheek-sucking bitter lemon hails from Sicily, but its base is all Devon spring water, baby, and it doesn't get more local than that. And when paired with your favourite vodka, it really zings.
We've doubled down on this wicked brand, cos not only have they nailed tonics, but now they've brought out a killer range of craft cocktail sodas, including the Bloody Mary Soda which brings a flavour combo of rich tomato with basil, cucumber, pepper, chilli and a hint of brandy vinegar, to create a full-flavoured, spicy and herbaceous drink. Boom! It's the ideal pairing for vodka, so chuck some ice in a glass and serve it up with your fave vodka for a light version of our fave brunch-friendly cocktail. 
Vodka Soda isn't just for models on a diet. If you pick a wicked vodka that holds up to a quality soda (like Ketel One or Nikka Coffey vodka), you'll have yourself a world-class duo; the Simon & Garfunkle of Vodka Sodas, if you will. The Rosemary Water from No. 1 is the perfect drink to bring a taste of Acciaroli from the Italian hills to any occasion, especially a vodka drinking occasion. Oh and Henry Cavill is a fan. Well, if it's good enough for Superman... 
Rum
We're all about the rum right now. Yeah, we get it, who isn't? After you've picked your fave from our must-have list, it's time to decide how to drink it. On the rocks? In a tiki cocktail? Served up simply with a killer mixer? For us, it's all three, but more the latter when it's one of these guys.
Rum deserves the tropics, and after the year we've all had, so do you. This mixer is the match your rum needs to swipe right on. The tropical pineapple complements your rum's warmth, whilst that almond addition brings a smoky finish to add depth. The flavour notes were inspired by Tiki cocktails, so dig out your most outrageously tropical glassware, chuck in an umbrella or two and get the party started.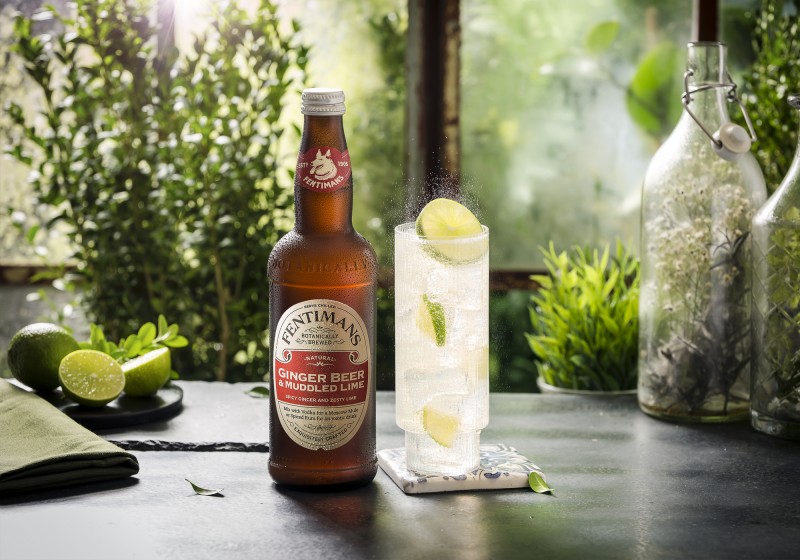 The Dark & Stormy is one of the easiest cocktails to make (and FYI, tastes just like a beach holiday), but this Fentimans blend has somehow made it even more simple while keeping that firey taste burning. They use Chinese Ginger Root as the primary ingredient in their botanically brewed ginger base, and when matched with a dark rum, oh man - it's a smasher.
Every one of the mixers created by Sekforde has been designed with a specific spirit in mind, so you prob won't find more of a perfect match than these babies. Creator Talula White started up the biz out of frustration with the lack of good mixers for her favourite spirits. If you want a job done right, do it yourself. Sekforde's bottles cover all your fave spirits, and the Lime, Mint & Cacao is what you need to grab if you're kicking back with a light or spiced rum. It's fresh, zesty, and the ultimate high baller.
Tequila
This is probably our favourite spirit in a cocktail (Margaritas run in our veins, yo) but you don't have to go complicated to let this spirit sing. If you're running low on the good stuff, stock up with a few of these bottles and then pair 'em up with these bad boys.
The exciting profile and lively layers of this Signature Mixer are tailor-made to carry the big flavours of tequila. Oh, and it was created by two of the most kick-ass gals in the biz; UK Tanquaray Ambassador, Pippa Guy, and Co-owner of Barcelona bar Antigua Compañía de las Indias, Adriana Chía. Together they curated this Signature Mixer with hints of citrusy lime, ginger, spicy jalapeño, fragrant rosemary and aromatic jasmine that pairs beautifully with gold tequilas.
Image by Sue Todd Photography
Looking for a sharp-suited partner for your tequila? This is your chap. With the bitterness of lemon, the smooth sweetness of agave syrup and a pinch of chilli and rock salt, it gives a grown-up and adventurous twist on the better-known mixers of this type. It's as distinctive as Billy Porter on a red carpet and you can bet it gets our attention every time.
If a Paloma is your cocktail, THIS is your mixer. Two Keys are all about unlocking your spirit, and this naturally sweet and generously scented pink grapefruit mixer uses real juice (not concentrates) from the best Andalucian orchards to ensure your drink tastes exactly like the fresh stuff. Subtly bitter and obviously delicious. 
Whisky
Many will say that whisky should only be served in a cocktail, or the rocks or just left the f*ck alone. We say you can drink it however you want, but if you've plucked for the really good stuff, you gotta pair it with something worthy, like these smashers: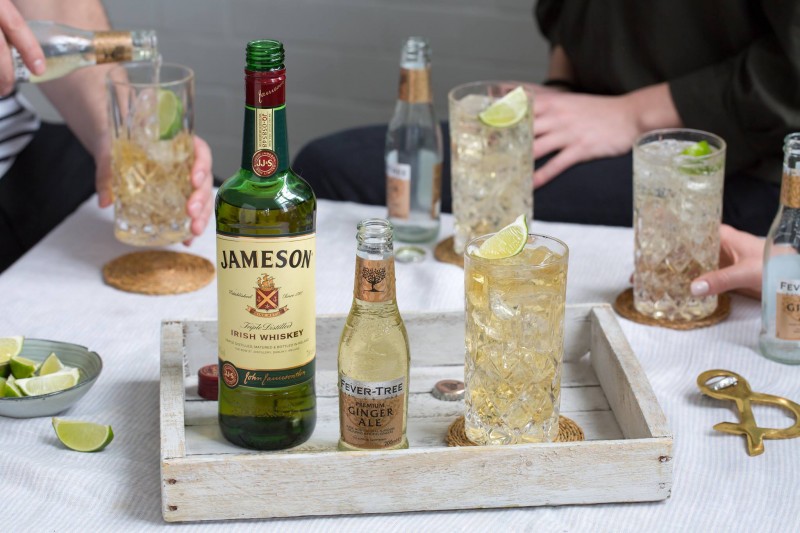 Our favourite whisky + mixer combo is always ginger ale, and while Fever-Tree might be better known for their awesome tonics, we think their lightly spiced mixer doesn't get the limelight it deserves. Thought of as Ginger Beer's more sedate cousin, this lighter, fresh mixer is good for adding sweetness and length to your whisky without masking the flavour with too much fire. Hot!
This mixer is old school. We're talking Middle Ages ye olde school here. What used to be a type of light mead has now turned into a wicked sparkling soft drink with fruity character alongside a hit of liquorice and aniseed, so it packs a punch with a spiced bourbon like Bulleit 95 Rye or Woodford Reserve. Spicy!
You might be passed the JD & Coke phase of your drinking life, but no need to shelve cola completely when it comes to pairing it with your favourite dram. This cola from Artisan Drinks is different from the red-canned stuff you're probably more used to, with barrique barrel-aged smokey top notes to complement the cola nut bitterness. This southern classic is a beautiful match to your premium bourbon or whisky.