Girls just wanna have rum...
Rum's having its own revolution and it's the category to watch right now. Whether you're drinking it neat or shaking it up in an awesome cocktail (Piña Colada, anyone?) no home booze collection is complete without these awesome bottles.
Don Papa Rum
Why we love it: Vanilla, cinnamon, toffee, all the damn deliciousness you wanna experience from a good rum plus it's got that fruitiness that means you can sip it neat.  Bringing all the tropical vibes this rum is showing how the Philippines nail rum production - with sugar cane from the island of Negros (also known as Sugarlandia AKA the best sounding island in the world) and seven years ageing in oak barrels. 
How to drink it: In a Manhattan (yes, really). 50ml Don Papa, 15ml sweet vermouth, a dash of bitters and a juicy cherry. 
Where to buy it: On Prime - plus it's discounted, result!
Aluna Coconut Rum
Why we love it: This white rum is made with a combo of Guatemalan and Caribbean rums, which they blend with macerated toasted coconut for a mild sweetness that doesn't taste artificial. Unlike a few other coconut rums, this one is low on the sugar scale. Before bottling they add pure coconut water which extends that fresh, coconut flavour - it's our party starter. 
How to drink it: In a Piña Colada. We love their light twist which uses 50ml Aluna Coconut, 50ml coconut water, 100ml pineapple juice and the juice of half a lime, all shaken over ice.
Where to buy it: Get it on Prime.
Neptune Rum
Why we love it: This delicious, golden rum was born from a car accident. Yeah, that's right. After a car park prang, the two founders swapped numbers and got talking about their love of rum and the rest is, as they say, history. They're flag flyers of sustainability, and one of the world's most awarded rums. It's made from pure sugar cane molasses in the oldest distillery in Barbados and has hints of banana bread and citrus. YUM.
How to drink it: In a Neptune Espresso Martini; 30ml Neptune Rum shaken up to a froth with 20ml coffee liqueur, 25ml espresso, 10ml Pedro Ximenez sherry and a generous grating of nutmeg. BOSH. 
Where to buy it: Over here.
The Duppy Share Caribbean Rum
Why we love it: Apparently duppies are the little sprites that steal the evaporated rum from the casks during the distilling process (what they call the angel's share in whisky production). This legend is where the stylish Duppy Share Caribbean Rum takes its name. It's made from a blend of bourbon-barrel-matured 5-year-old rum from Barbados and three-year-old rum from Jamaica. We pick up raisins and vanilla when we give it a sip, and it's f*cking delicious!
How to drink it: We love this rum in a Duppy Daiquiri. Shake together 50ml of Duppy Share, 25ml of lime juice and 15ml of sugar syrup and pour into your most tropical glassware.
Where to buy it: Get it with Fresh.
The Devon Rum Co
Why we love it: The West Country knows how to make a bloody good rum. This one is made with a blend of pot and column still rums from Jamaica and Guyana. It's then brought down to a more palatable strength with the addition of spring water from Devon. The name makes sense now, huh? The Devon Rum Co crew then infuse it all with a selection of spices and citrus zest which gives it a delicious sweetness. We're talking bananas on Christmas cake. Woof!
How to drink it: We actually enjoy this one neat, but if you're more of the cocktail type, it makes for an ace Dirty Mojito with demerara sugar, fresh mint and soda water.
Where to buy it: From the Master.
BACARDÍ
Why we love it: Having a rum roundup and not including Bacardí would be like going to a wedding and the DJ not playing "Angels" at some point. It's gotta be in there, even if you've had some questionable experiences in its name (hi, Bacardí Breezers of our youth). But seriously, Bacardí is likely the spirit you popped our rum-drinking cherry with, and they've now got a helluva load of expressions including the golden Cart Oro and the epic Gran Reserva Dias (barrel-aged for a minimum 10 years under the Caribbean sun, f*ck yeah). Still, it's the OG Carta Blanca white rum we make sure to never run out of in our home bar. 
How to drink it: Strawpeedo-ing a Watermelon Breezer... nope, joking. It's gotta be a Bacardí Mojito, come on. 50ml Bacardí Carta Blanca Rum, 5 lime wedges, 8 fresh mint leaves, 2tsp caster sugar, 25ml soda water and a sprig of fresh mint to finish... we have a guide to making a killer Mojito right here.
Where to buy it: Grab yours now.
Ron Zacapa 23

Image: @philip_papaspirou via Zacapa Facebook
Why we love it: What's not to love about this one? This Guatemalan rum, blended using the solera system (which is sort of the closest you'll get to an ageing system when it comes to rum) is matured in a mix of bourbon and sherry casks which gives it a soft, sweet finish. Plus pulling a bottle of this stuff off the shelf gives you automatic baller status. 
How to drink it: This one is definitely a straight sipper. No need for ice. Although a square of dark chocolate on the side is smashing.
Where to buy it: Over here.
Goslings Black Seal Rum
Why we love it: This rum is as synonymous with Bermuda as sourdough is with lockdown. It's the tempest base of their national cocktail and it tastes just like holiday vibes.
How to drink it: There's only one way to drink Goslings. It's literally trademarked to the Dark 'n' Stormy cocktail. Just add a slug of it to Goslings ginger beer with a wedge of lime, pop on your Bermuda shorts and picture yourself on a pink sand beach, baby!
Where to buy it: Get it on Prime here.
Hattiers
Why we love it: Devon is KILLING it when it comes to rum production. The rums blended together to make this golden liquid come from all our fave wanderlust-inducing destinations: Jamaica, Guatemala, Panama and the Dominican Republic. They made their way to sunny Devon to be blended and brought down to bottling strength with soft Dartmoor water, bottled at its source.
How to drink it: We love that Hattiers dance to the beat of their own drum, so the Hattiers Drumbeat is the cocktail to enjoy this rum in. It was designed by Laki Kane's very own Georgi Radev. The whole recipe is over here.
Where to buy it: Right here.
Takamaka
Why we love it: If you're looking for a deliciously fresh white rum to base your favourite cocktails, this one is stellar. Takamaka hails from Seychelles, distilled, aged and blended on the main island of Mahé. It's made in paradise and tastes like it too.
How to drink it: The Honey Rum Margarita brings all the island party vibes and tastes EPIC. Just add half a tot of white rum to one tot of agave tequila and then half a tot of orange liqueur. BOOM.
Where to buy it: From these guys.
Appleton Estate Joy Anniversary Blend
Why we love it: We tried this beauty at a private 10am tasting with Joy Spence, the Appleton Estate Master Blender herself. Aside from being one of the coolest, friendliest and smartest women in the biz, she's also a dab hand at creating a stellar rum. This 25-year-old expression was bottled to celebrate Joy's 20-year reign at Appleton Estate. It's like the fine whisky of rums. Complex, sophisticated, with hints of orange on the nose and plenty of vanilla on the palate. A perfect serve.
How to drink it: Neat. Don't mask this beauty with anything else.
Where to buy it: Right here. It's a little on the pricier side, but for a special occasion sipper it's 100% worth it. 
Mount Gay XO Triple Cask Blend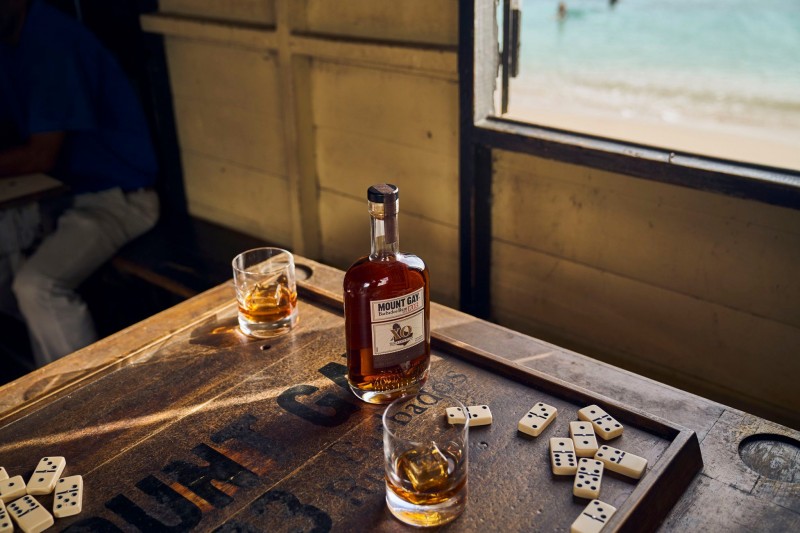 Why we love it: Mount Gay Rum brings the sugar cane goods all the way from Barbados. This dark beauty is a blend of rums that are both pot and column stilled before being aged in a combo of American whiskey, bourbon and Cognac casks for between 5-17 years, and then blended. 
How to drink it: This rum tastes awesome in an Old Fashioned. Just stir down 50ml XO, 5ml dark crème de cacao, 2 dashes of orange bitters and 2 dashes of Angostura over ice. Garnish with a fresh lemon peel.
Where to buy it: Over here. 
Tidal Rum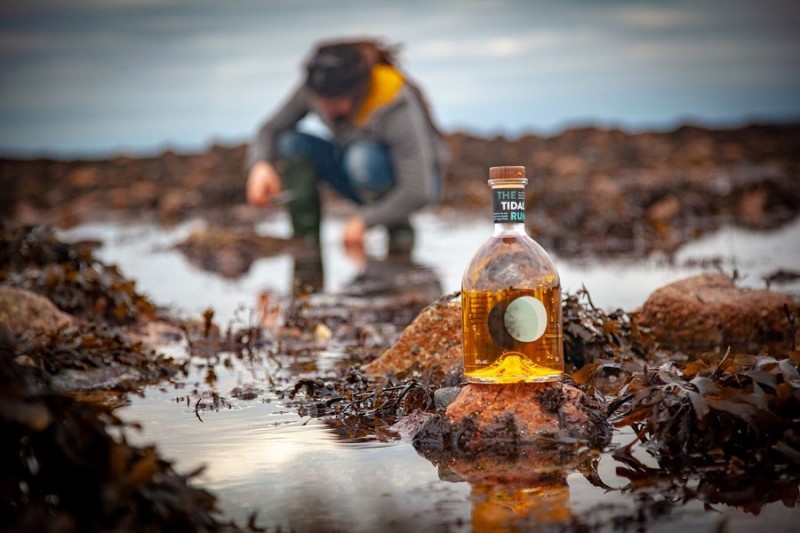 Why we love it: Island vibes of a different kind are what make this golden rum so banging - it's from Jersey, baby! Not only that, but it uses one of the island's prized delicacies - sea truffle aka pepper dulse aka seaweed. The Tidal blend of four aged rums reads like BarChick's dream holiday destination list: Barbados, Jamaica, Trinidad and the Dominican Republic. Then they infuse it with oak-smoked pepper dulse foraged at low tide in Jersey. This makes it slightly savoury, slightly smoky... entirely epic. 
How to drink it: You have to sip this alone first to truly appreciate the unique flavour profile that's going on here. Then why not mix it into a Tidal Daiquiri? 50ml Tidal Rum, 15ml amontillado sherry, 25ml lime juice and 10ml agave syrup, all shaken with ice and strained. Tropical feels by way of the Channel Islands. 
Where to buy it: Grab your beaut of a bottle here. 
Tiki Lovers Pineapple Rum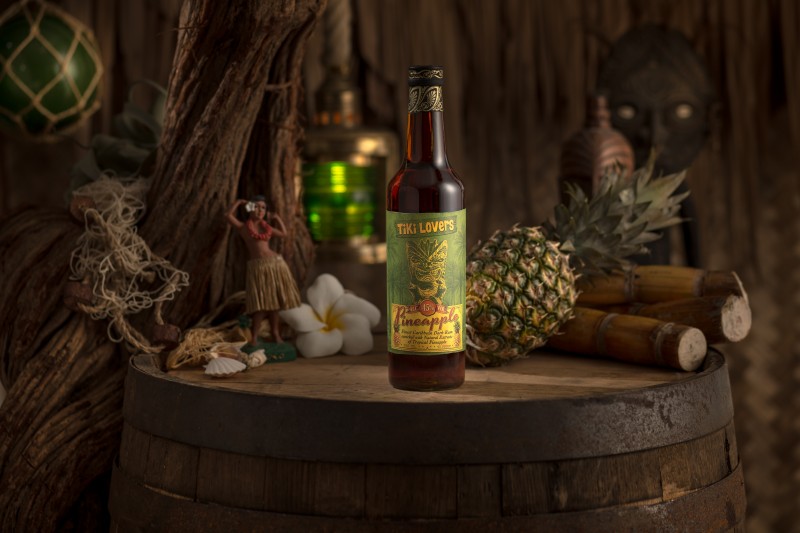 Why we love it: For one thing - who doesn't love to get a little tiki-tastic when the rum comes out? It's a drink for long, hot beach days and steamy island nights, right? We already know pineapple and rum are the dream team, so it shouldn't surprise you that this rum is bringing the exotic vibes big time. Their inspo comes from when Caribbean distillers would macerate pineapples in sugar cane spirit, giving it a naturally tropical & fruity element. The crew at Tiki Lovers use South American pineapples, then infuse the extract in their rum - which is a blend using quality rums from Jamaican, Barbados, Trinidad and Guyana. Banging.
How to drink it: You cannot go wrong with a Bajan Milk Punch - 50ml Tiki Lovers-Pineapple, 20ml The Bitter Truth-Golden Falernum and 70 ml cold almond milk, shaken with ice then strained into a coupe glass. Grate some nutmeg on top for extra sass. 
Where to buy it: Get a bottle here. 
500 Cuts Spiced Rum Distiller's Cut
Why we love it: Go bold or go home is the message coming from this epic rum and those renegades at BrewDog. It's like a liquidised, super boozy fruitcake - and we mean that in a very good way. They've blended their delish Five Hundred Cuts Spiced Rum with a sherry-cask aged white rum, which is pretty unusual, but hell yeah, it works. You'll get a blast of blood orange peel and intense spiced botanicals, alongside warming clove and a f*ck ton of other stuff that your tastebuds will thank you for. 
How to drink it: Best enjoyed over ice or in a Dark 'n' Stormy with quality ginger beer and a slice of fresh lime.
Where to buy it: Grab yours right here, right now. 
Copalli
Why we love it: This rum is straight outta the rainforest. It's clean, made from just three ingredients (sugar cane, yeast and canopy water if you're asking). A few sips and you'll have a serious case of wanderlust.
How to drink it: Both of their rums a delicious with mint, sugar, soda and lime in a Mojito, or neat if you're really a drinking pro. 
Where to buy it: From these guys.
Diplomático Reserva Exclusiva
Why we love it: As bottles go, this one is hella suave, donned with the portrait of rum superfan Don Juancho Nieto Melendez. This particular bottle is filled with a sweeter than usual rum, based on molasses, distilled in copper pot stills and matured in whiskey barrels.
How to drink it: This is definitely one for sipping. Maybe chuck in an ice cube if that's your vibe, but if not, just sit back, relax with a tot - and take your time.
Where to buy it: These guys will sort you out.
The Rum Formerly Known as Plantation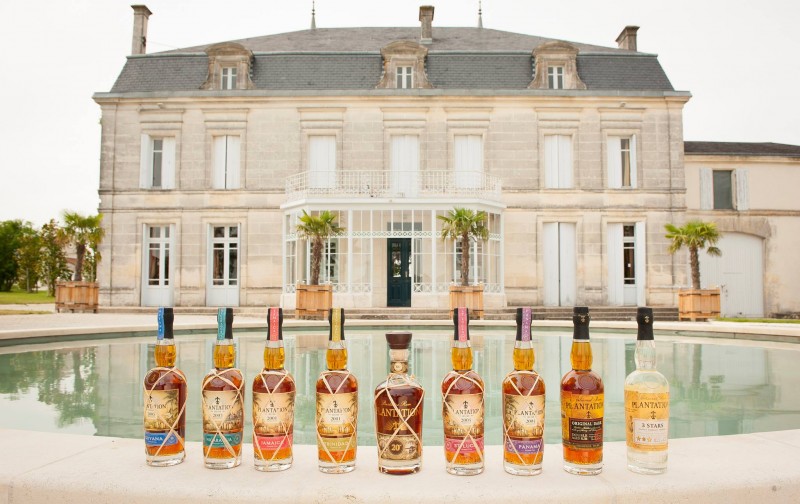 Why we love it: Taste aside, we dig the fact that these guys recognised the negative racial connotations to their name and are making moves to change it. Produced at Barbados-based West Indies Rum Distillery, "Plantation" will stick to what works (like their banging liquid and how its made) but the name is out. They haven't decided what it'll be changed to yet but they've said: "This is a time for global reflection and a moment to improve ourselves and the communities we live in." Word.
How to drink it: We like their Xaymaca expression mixed up into a Collins for a bit of Jamaican refreshment. Hmm-mm.
Where to buy it: You can get most of the fam over here.
Havana Club Añejo 7 Year Old
Why we love it: This Cuban rum has won more gongs than Meryl Streep, and once you've tasted it it's pretty easy to see why. It was the first Havana Club expression designed to be sipped neat. It's the Tom Selleck of rums (we're talking smooth and rich, baby) and it comes in at a very tasty price point. Win win. 
How to drink it: So it was designed to be sipped neat, but we think it works nicely as a whisky replacement in a Manhattan.
Where to buy it: Over here. You'll also get yourself a steal in duty free, so look out for it next time you fly!
East London Liquor Company Demerara Rum
Why we love it: You prob knows these guys better for their gin or whisky, and if you loved those (course ya did) you're gonna want to introduce yourself to their rum ASAP. Aged in ex-bourbon casks for three years, its buttery caramel and vanilla taste hits big with a few fruity notes for good measure.
How to drink it: If you've got a sweet tooth, spike an affogato with a generous glug of this amber liquid and you'll never look back.
Where to buy it: Direct from the ELLC distillery.